Brand, Trademark & Accreditations
Brand
AAF Inc. logo
The AAF logo is available to download. Before using the logo on promotional items, please review the Logo use policy
Logo Downloads (right-click and save these PNG files)
Accreditations
GITC accredited
The AAF is GITC accredited (Government Information Technology Contracting v5.03) to supply goods and services to the Queensland (QLD) Government in accordance with the Queensland Procurement Policy 2013.
By being GITC accredited, the AAF is able to supply goods and services directly to QLD Government, QLD Government owned entities and QLD Government affiliated entities (such as universities).
The AAFs GITC Number is Q-5836.
New South Wales
Approved Advanced supplier for NSW State Government Tenders
Victoria
Victorian Government registered eServices ICT supplier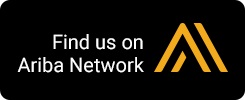 As part of the growth initiatives for the Australian Access Federation Inc. (AAF), the AAF has now been included as a Victorian Government eServices Panel supplier.
Victorian Government Departments may now include AAF to their Victorian Government Procurement arrangements and invitations via the AAF business cloud profile enabled by Ariba sourcing.
CAUDIT Vendor Panel
AAF is an approved member of the CAUDIT Vendor Panel.
ACPET (Australian Council for Private Education and Training)
The AAF is now recognised as an ACPET member benefit.
ACPET members now have the opportunity to join the AAF and connect with Australian universities, private education providers and TAFE's who are already part of the AAF.
The AAF provides a software solution which connects, teachers, students and researchers to a range of online resources. ACPET members that subscribe to the AAF have the ability to access multiple resources via a simple, secure and seamless login mechanism.
AAF Trademark
The AAF is a registered Trade Mark.
Name: Australian Access Federation
Trade Mark number: 1691608