THROUGH SEAMLESS ACCESS
The Australian Access Federation (AAF) is a not-for-profit organisation enabling access to online resources for the education and research sector.
Empowering Australian students, researchers and educators
Solutions
The AAF has a number of solutions available. We can work with you to find a solution that best suits your organisation's needs.
For users
Access national research and education services with one username and password.
For education organisations
Securely share information and collaborate with all Australian universities, CSIRO, NSW Health and other research organisations.
For publishers and platforms
Provide your content to all Australian universities, CSIRO and medical research institutes with a single configuration.
Trust and identity for NCRIS
The Australian Access Federation (AAF) has received funding for a Trust and Identity (T&I) Pathfinder Project from the National Collaborative Research Infrastructure Strategy (NCRIS).
About us
The AAF is a vital part of the Australian eResearch infrastructure landscape enabling safe and secure exchange of information between education and research institutions both locally and internationally.
Featured stories and case studies
Researchers map the universe with the Murchison Widefield Array
The AAF connected the Murchison Widefield Array to eduGAIN and enabled borderless research.
Enabling researchers to collaborate on climate change
The Biodiversity Climate Change Virtual Lab (BCCVL) is one of the most accessed services via the AAF.
AAF and the Australian BioCommons
AAF helped the Australian BioCommons with secure access to data ensuring researchers have more time to get on with their life-saving research.
Stay in touch
Sign up to our newsletters to keep up to date with news and events.
Testimonials
``For Macquarie, AAF's Rapid IdP product positively changed the way the organisation operates. With the Rapid IdP application, system admins can now spend more time on other business value initiatives.``

Grant Sayer

Director of Infrastructure and Applications — Macquarie University
``The eduGAIN connection, provided by the AAF, is a vital service for an international collaboration like the MWA, making it simple for our team of global researchers to access data from the telescope.``

Professor Melanie Johnston-Hollitt

Director — Curtin Institute for Computation & Director — Murchison Widefield Array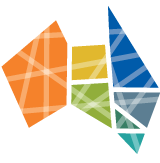 ``A primary consideration for AURIN is FAIR data access in a safe and secure manner for its research community. This requires high-quality trusted security solutions, like the AAF to be in place.``

Professor Stuart Barr

Director — AURIN (Australian Urban Research Infrastructure Network)